HBO Max is one of the top five Over The Top (OTT) content streaming platforms for movie and TV series lovers. With our subscription, we've seen a great number of fantastic, produced by the HBO corporation, movies on this application.
Even as we were streaming an excellent movie, we couldn't continue watching it from where we left because we were shown an error message.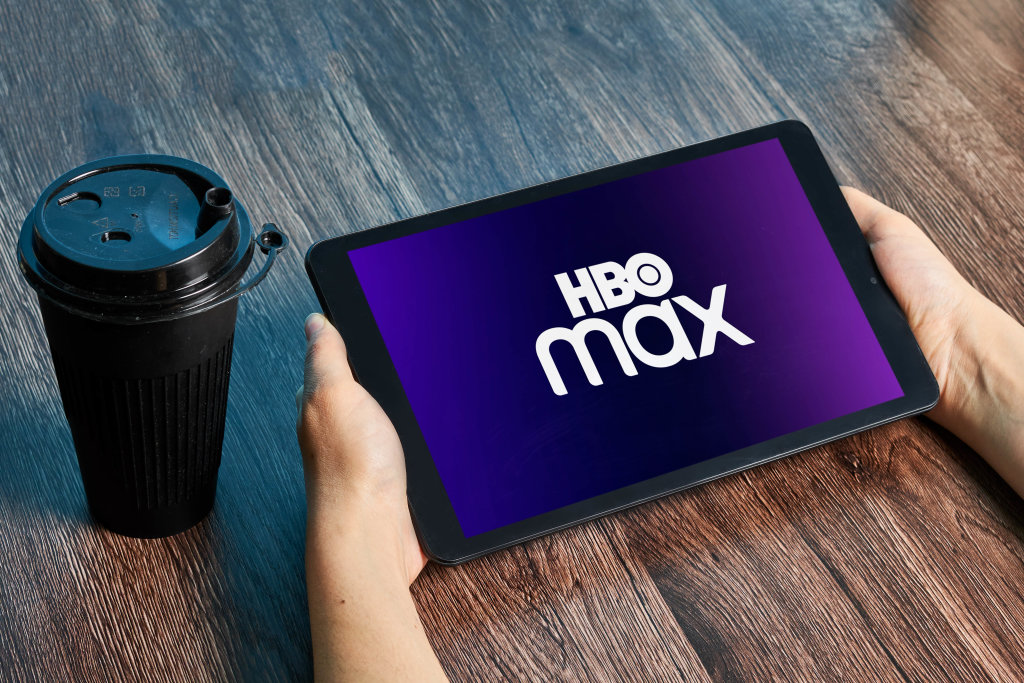 It read "Oops! Something went wrong". We had no idea what went wrong but we wanted to watch the movie, before the excitement of watching the cliffhanger scene was gone.
Therefore, we did plenty of research, scoured several sources, and found the fixes to this issue. This article is your expert guide for getting rid of the HBO Max Oops, Something went wrong error message on all your streaming devices.
What causes the HBO Max Oops Something Went Wrong error while streaming media content online?
There are six possible reasons that we can think of, that will show you the Oops Something went wrong error message on HBO Max.
Poor Network or Network Configurations
Enabled or Disabled VPN
HBO Max Server Outage
Issues with the show or movie you wish to stream
Incompatibility of Device
Browser Cookies and App Cache
Issue with the installation of the application
Poor Network or Network Configurations
A network connection is very important for watching media content on the HBO Max platform if you intend to stream it online. Though there is the download-to-watch-offline feature, you will still require a network connection with internet access to your streaming device.
If the network is very slow or when the network-related settings are misconfigured, you will see this error message. The page will not load without an internet connection.
In this case, you can try refreshing the page or resetting your network and its configurations. For slow networks, you can also perform a speed test of your network online. If the network speed is very slow, you will have to to talk to your Internet Service Provider.
Enabled or Disabled VPN
HBO Max is not available all over the world but it can be streamed even in places without this feature, with a Virtual Private Network (VPN). Sometimes, the VPN can also cause trouble when enabled.
If HBO Max detects that a proxy is being used to watch movies in it, the application will stop the media player or might even show you the Oops, Something went wrong error message.
In addition to it, you might also see why the error appears. In the case of an enabled or disabled VPN, you should see something that says that the HBO Max service is not available in the viewer's region.
You will have to enable or disable it, depending on what the status is and where you are located, geographically.
As of now, HBO Max content can be streamed in the United States, Latin America, and 39 other US territories.
HBO Max Server Outage
OTT platforms like HBO Max, Netflix, and Amazon Prime have excellent servers through which the users can stream their content. It is highly unlikely to happen but there are chances that the servers face an outage or go down, unexpectedly.
There is nothing the subscriber can do about this. Our only solution is to wait for the servers to be active again.
If you wish to check the server status, you can check the HBO Max page on the Down Detector website. Additionally, there will also be reports of other issues too. So, if you see the Oops, Something went wrong error being reported, there are several other people like you.
Issues with the show or movie you wish to stream
The movie or Tv show that you wish to watch on HBO Max could be suspended or removed from the platform itself. You could also be trying to stream content that has not been released yet on your computer.
Under these circumstances, you will not even be able to open the media player for this, much less stream it. The content that you wish to watch can also be facing issues while streaming.
Try checking with others with an HBO Max subscription to see if you're the only one with this issue.
Incompatibility of Device
There are several smart devices available in today's digital market. But HBO Max is compatible only with some of them. If you are trying to watch content on an incompatible device, you will be shown the Oops! Something went wrong error message.
If you wish to check if your device can run HBO Max, you can refer to the list of devices that can stream content through HBO Max on the HBO Max website support page.
Browser Cookies and App Cache
The cookies and cache memory that the HBO Max application or website stores in your device and browser can take up quite some space and prevent new data to be created because of this.
Clearing the browser cache and cookie data for the installed application can help you fix this issue. This factor does not cause this issue most of the time but under circumstances that it does, the procedure we have provided below can help you.
Issue with the installation of the application
An improperly installed HBO Max application can show you this issue when the user is trying to run it. The same will also happen when the HBO Max website has loaded incompletely on your device. The main reason behind this is the first factor we discussed; no or slow network connection.
Reinstalling or refreshing the page for this can help you deal with the issue when it is caused by an improper loading process or an incomplete installation.
Interface Bugs or Glitches
All software users will have definitely faced some bugs while using them. Some bugs are temporary, while some of them can break the application. Temporary bugs can be fixed by refreshing the page or restarting the device and application. However, if the bug is causing serious issues, you will have to reinstall the application.
If a lot of users are facing this bug, you will have to wait for the application developers to release an update fixing the bug. You might also receive a patch note that instructs you on what to do and why it happens.
Solutions for the HBO Max Oops Something Went Wrong
Restart HBO Max on your Device
Refresh the HBO Max Web Page
Do a hard refresh of the HBO Max Page
Reboot the Streaming Device
Perform a Power Cycle of the Device
Try with a Different Web Browser
Check for device compatibility
Try streaming with a different device
Check if other movies stream for you
Clear the Browser Data and Cookies
Delete the HBO Max App Cache on your device
Remove and Reinstall the HBO Max App
Connect to a VPN
Disable the AdBlocker
Fixing the Oops Something Went Wrong error on HBO Max
The following solutions are directed towards fixing the Oops! Something went wrong error on the HBO Max application or website on every platform that the HBO Max service is compatible with.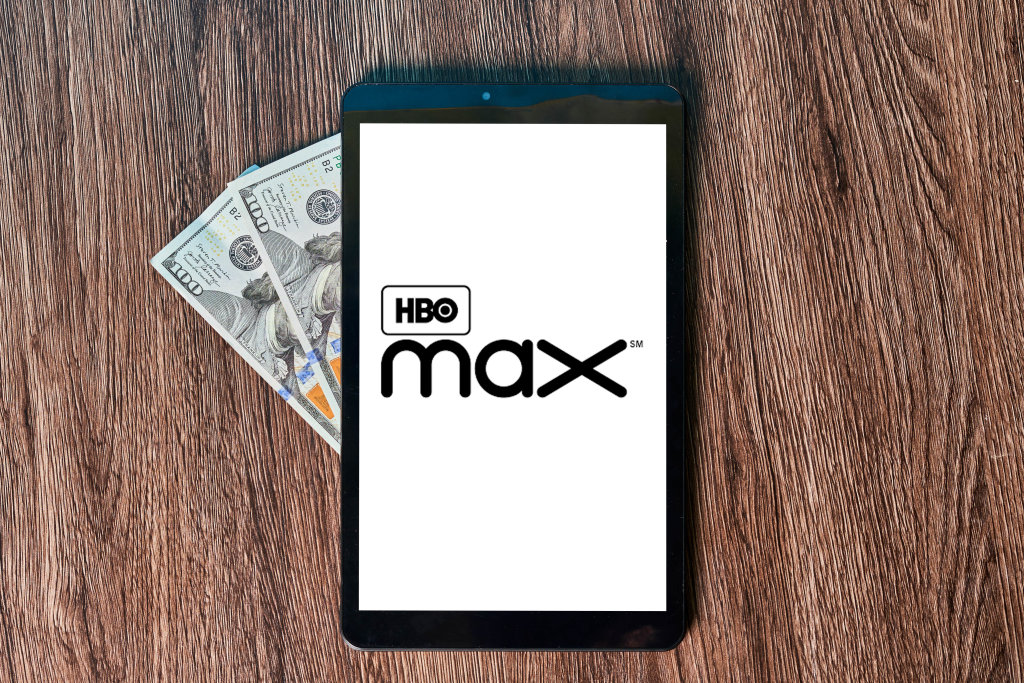 Your first workaround has to be to make sure that you have an active subscription on your HBO Max account. If you do, proceed with the solutions we have collected for you to get rid of this error message.
Restart HBO Max on your Device
The very first workaround is to restart the HBO Max on the device you are using to stream it. This could be a mobile, a Smart television, a computer, or a gaming console.
Each of these devices has a unique method to reboot the application. The user just has to end the application and use it the same way as before to launch it again on your device.
When the application is restarted, all the temporary bugs and glitches should be removed. As for permanent bugs, the best you can do is report the issue to the developers through the platform you downloaded it from.
You can also check that customer care has some ideas for you to fix this. If nothing works, you will have to hope that the next HBO Max update contains the fix to the bug we are experiencing.
Refresh the HBO Max Web Page
If you are using a mobile HBO Max application or a web browser on your computer to watch HBO content, you can easily refresh the page. The browser with the HBO Max website will have a refresh button in its interface or you can just push F5 on your keyboard.
For mobile users, you just have to return to the main page and pull the page down from the top of your screen to refresh the page.
Maybe, this time the error message will disappear and you will actually see the content you wish to see. When you refresh the page, the application or browser prompts the server to provide a new batch of the same data that did not load properly on your computer. We recommend refreshing this twice or thrice.
Do a hard refresh of the HBO Max Page
Performing a hard refresh on your computer is the process of clearing the HBO Max cache while refreshing the website at the same time. This is a really helpful solution since this will force the web browser to load the HBO Max website again, making it load the latest version available. This solution will come in handy when you stream this service on computers.
On Windows computers, just open the HBO Max website and if the error message shows up, push the Ctrl + F5 keys on your keyboard. For Mac users, you will have to push the Command + Option + R key on your keyboard.
Reboot the Streaming Device
This is one of the steps that HBO Max suggested to fix this device. They pointed out that when we restart the device, all the app cache files and other background processes will be prevented from keeping the service running on your device. This action should also improve loading speed and accuracy on your devices.
The procedure to reboot this service will differ from each streaming device. By restart, we do not mean the option that will instantly reboot the device for you. You will have to turn your device off and launch it again after a couple of minutes. The next step is very similar to this one.
Perform a Power Cycle of the Device
Power cycling a device is the process of draining all power in it and recharging it after. This is a solution that everyone who streams the HBO Max service through a device connected to a power outlet must try.
The power source of the streaming device you use is reset when it is being power-cycled. Additionally, executing a perfect power cycle also frees up RAM on your device, allowing additional apps to run smoothly when launched. If you do not know how-to, here are the steps to run a power cycle of your device.
Shut down your device and turn all features off.
Disconnect all the cables from your device. The most important cables here include the power and HDMI cable. There can also be a network cable and maybe, controller wires.
Let your device rest for a couple of minutes before you reconnect all the cables and turn it on.
Try with a Different Web Browser
If you are using a computer to stream this service, you are most probably using a web browser. There is a chance of the issue being in the browser. If you are wondering if there is an HBO Max application for PC, there is not.
All browsers may not completely support every part of the HBO Max website. There have been several user complaints from people who tried watching HBO Max content on Microsoft Edge and Mozilla Firefox browsers. Google Chrome has no reported HBO Max-related issues.
Check for device compatibility
Incompatibility with the device is also a factor that will cause the something went the wrong issue for HBO Max. If your device is incompatible, You will have to find an alternate device to stream movies in.
For checking if your device is powerful enough to play HBO Max content or run the service's standalone application on it, you can visit the HBO Max support site.
The following devices are compatible with running HBO Max on them –
Amazon Fire TV
Apple TV
Roku
Android TV
iOS and iPad OS devices
Android mobiles and tablets
macOS devices
Windows Devices
PlayStation 4 & 5
Xbox Console
LG Smart TV
Samsung Smart TV
Sony Smart TV
VIZIO Smart TV
Most of the smart televisions in this list also support casting HBO Max through a mobile or a laptop also. This service is also not available for any of the Nintendo consoles, yet.
Try streaming with a different device
The device you are streaming this service on may be facing issues that will prevent you from streaming content on it. It is not easy to otherwise determine whether the issue is with the device or elsewhere. You can try watching a movie on another device with your HBO Max account.
If the movie plays without any issue, the first device may be facing some issues. If the movie does not play on both devices, there are other factors preventing you from streaming the movie.
Check if other movies stream for you
As we mentioned earlier, there is also a very rare chance that the movie has some technical issues. This will make it impossible for the movie to run or even for the media player to show up. The only way to verify this is to try playing another movie.
If the second movie gets streamed on the device, it is the previous movie's technical issue. Users cannot address this issue in any way and only HBO can fix this issue. In the case that you cannot see any movie, the issue can be from any factor and is nearly impossible to determine.
Clear the Browser Data and Cookies
Clearing the browser cache, cookies, and other temporary data is an excellent way to fix issues like the one we are discussing. Every browser has a unique interface, which means that the methods to delete this data will be different for each of them.
This will help you greatly if you watch your HBO Max on your computer through a web browser. Even if this is not your solution, users will always end up with a faster and cleaner browsing experience.
We have given below a generalized procedure for users of all browsers to refer to when they delete the cache files on their systems.
Go to the History settings/page of your Web browser. You can use the Ctrl + H keyboard shortcut in most browsers to open this page.
The Clear Browsing Data option may be found there. A prompt window will ask you the types of browser data files that you want to remove.
To clear browsing data, pick the whole time frame. This will remove all photos, files, and other data from the caches. You may get these cache files back anytime you want by returning to the same website as before.
Click on the Clear Data button after you're finished. This will remove the cache and cookies stored with your browser memory. This process can take a few minutes, depending on how many files there are.
Delete the HBO Max App Cache on your device
If you've not cleaned the app cache in a long time, the Oops, Something went wrong error can show up on all applications, which includes the one we are dealing with at the moment.
As you engage with more and more online platforms, the cache memory and cookies increase in number. As a result, this hidden cache might cause problems and stop HBO Max from functioning properly.
Therefore, you will be shown the Oops! Something went wrong error message anytime while you are interacting with any feature on the HBO Max client. The only option for users with a loaded cache is to get rid of it. You should be able to find the option to do so, in the mobile's App settings under the HBO Max section.
Remove and Reinstall the HBO Max App
One of the factors we mentioned was permanent bugs or glitches. If you do not choose to wait for an update to be released by the application's developers, you can try to uninstall the HBO application and install it again to see if it helps.
This fix can be followed only on devices that have the minimum requirements to run HBO Max's standalone application. The user will have to touch and drag the app into the uninstall section and confirm it to remove the application. Alternatively, you might also uninstall the HBO application through the mobile settings.
For installing the application back on your device again, you can use the AppStore (iOS) or Google Play Store (Android) to get the application. For easier navigation, you should be able to see this on your account's app library page. You will need internet access to download this tool.
Connect to a VPN
A VPN might need to be enabled or disabled in the streaming device in order to stream content in places with no HBO Max. However, this can also cause problems for you when a proxy is active.
The smart thing to do here is to first, check whether the VPN is connected or not. Once this is done, you will have to enable or disable it, depending on the status of the connection. Then, refresh the HBO Max application or web page to see if the issue still exists.
Disable the AdBlocker
If you have adblockers enabled on your computer, remove them. They could be the reasons why you see the Oops Something went wrong error message. Adblockers come in many forms.
They could be applications, browsers, or browser extensions. Either way, you will have to uninstall them from your system so that HBO Max can run without any hindrances.
These are the solutions that can help you avoid the "Oops! Something went wrong" error message on HBO Max, applying to every possible medium that can be used to stream content through.
If you are still facing this issue, talk to the HBO Max support team or your ISP for more details on the issue and even other fixes. Happy Streaming!
FAQs
Why Isn't My HBO Max Working On Smart TV?
If your smart television is not supporting HBO Max, it could be because you're in an unavailable location, using an incompatible smart TV or could be having network-related issues. If you have problems with HBO Max, contact the support team for this Over The Top platform.
What Does Oops Something Went Wrong Mean?
The "Oops! Something went wrong" error message means that the HBO Max application or website was unable to load the page that the user wanted to open. This could be because of network issues, unavailability or incompatibility.